LANOptic Video Solutions Inc. is dedicated to the design, implementation and support of IP camera based video surveillance solutions. LANOptic provides products that range from simple, web enabled, residential video systems to the most complex, fully integrated, video LAN/WAN Infrastructure. LANOptic Video Solutions offer a myriad of useful features and capabilities that provide dramatic benefits to those who would find remote visual monitoring and recording useful. LANOptic Video Solutions deliver superior quality imaging and functionality which is often not available with conventional analogue video CCTV systems.

LANOptic Video Solutions has selected and developed a combination of computers, software and IP Network video technologies to deliver what has become arguably the most flexible and full featured video surveillance systems that the industry has to offer. Most notably is our ability to record video based on motion triggered event analysis saving both hard disk space as well as time when reviewing recordings at a later date. In addition, the LANOptic systems are capable of recording cameras that are geographically remote from the location of the Network Video Recorder (NVR) system. These capabilities allow video surveillance to be provided without the concerns of having to support a recording system in places where computers are difficult to support and secure. Examples of where a remote recorder is useful would be pilot business offices and/or utility stations with limited access and/or technical know-how. This feature also allows for a company or individual to use a single video recorder to support multiple camera locations reducing the total cost of ownership.

There are many more features and capabilities that will be beneficial to individuals and corporations that have a need for video surveillance technology. A complete listing of features and benefits can be found on the following pages. If you have an interest in video surveillance and the features and capabilities of LANOptic, please contact LANOptic Video Solutions for a live demonstration of some of our client's sites.



Sincerely,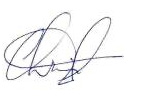 Chris Newhouse
President, LANOptic Video Solutions
Division of H2N Research Management Inc.