As part of a video surveillance system, seperate video cameras are connected to one central server, via a high-speed Internet connection. This central server allows you to view cameras on a dedicated monitor in several different modes: individually, in a continuous cycle, or in multiples on a split screen.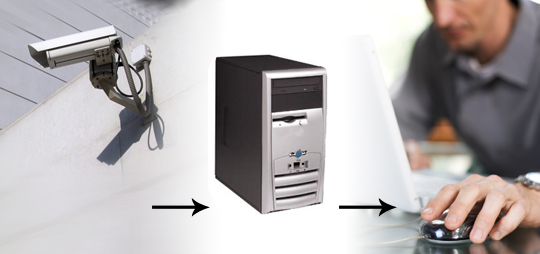 With LANOptic Video Solutions video streaming you now have the ability to view your surveillance video streams from any PC that is connected to the Internet, a LAN or a WAN. You are also able to place cameras at remote locations (cottage, workplace and home), and monitor them all from your PC.
In addition, you have full remote control over your viewing modes without being in physical proximity to the central server.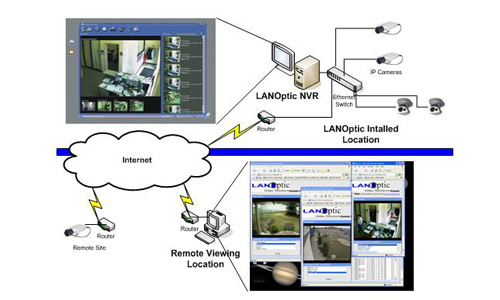 Screenshot of LANOptic Video Solutions Application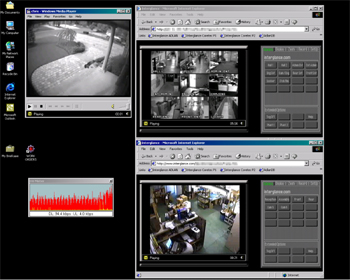 (Click on the Screenshot for a larger Image)